Canopy Tents for COVID Response
2 March 2021
On 11 March 2020, the WHO declared the coronavirus as a pandemic since it spread rapidly and uncontrollably around the world. To this day, governments worldwide are still taking strict measures in order to control the propagation of the virus.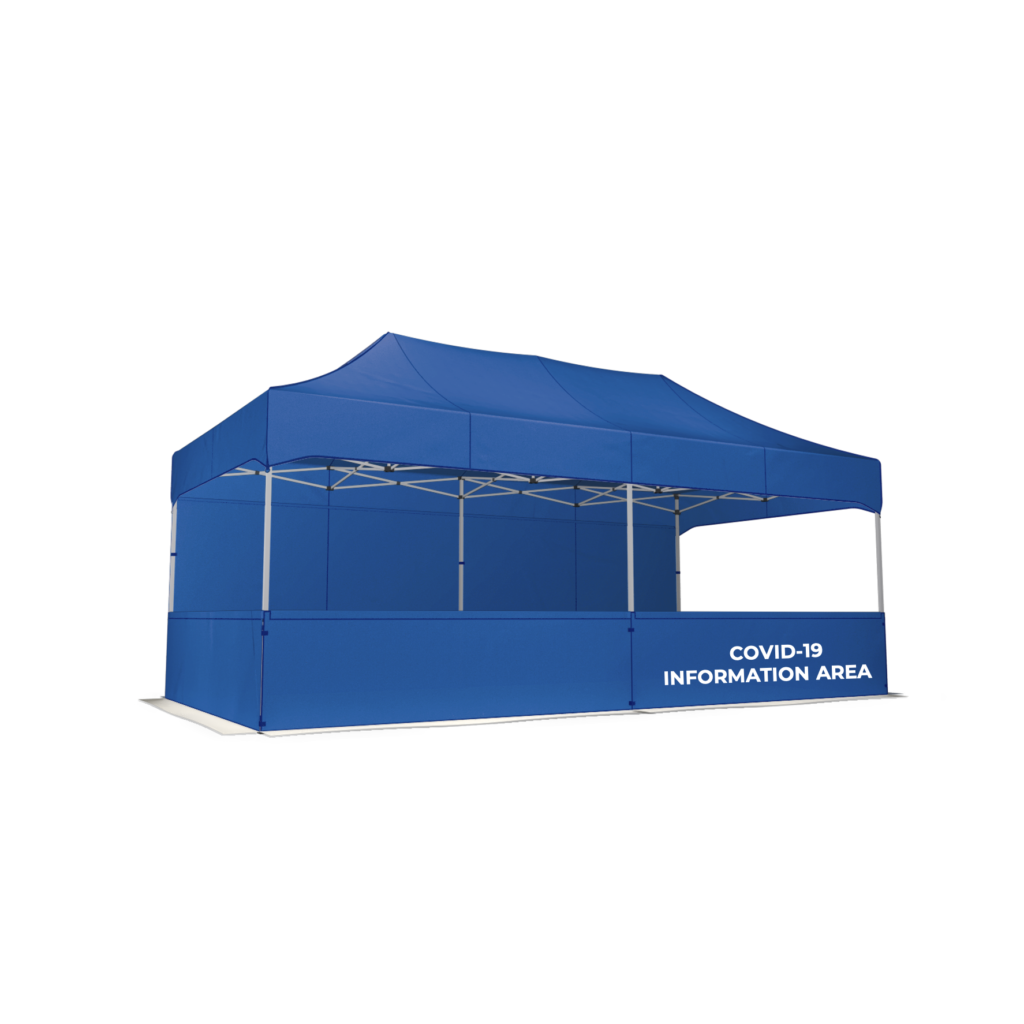 When the virus broke out in Belgium at the beginning of 2020, Canopy was contacted by various hospitals and other aid organisations to order folding tents. These were frequently used as covered waiting areas, triage and information points.
Many entrepreneurs also had to look for creative solutions to allow their customers to shop in a pleasant and safe manner. Social distancing measures sometimes result in long waiting queues. The sturdy waterproof Canopy folding tents provide extra covered and ventilated waiting space in the blink of an eye. This way, your customers are always protected from sun, rain and wind. The folding tents can also be useful for restaurants and bars. Managers with a small space can create extra space to welcome their customers very quickly.
No matter what you use the tent for, the Canopy folding tents offer you shelter, protection and privacy quickly and easily, thanks to its convenient hinge system. Both the top and the side panels of the Canopy folding tents can be completely customised: the colour, the print, the logo… This way, your Canopy tent always meets your needs and wishes, even in these difficult times.
Do you have questions about our tents and delivery times? Please contact us.